Non Toxic Moisturizer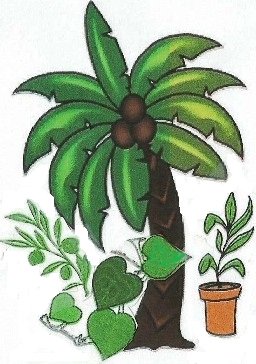 Switching to non toxic moisturizer is a no-brainer, super easy way to reduce your exposure to the toxic chemicals found in many moisturizers.
Soft supple skin, youthful skin, glowing skin, sun-kissed skin. These are some of the benefits of using chemically laden lotions and creams. At least that's what the labels say.
But all these benefits come with health risks. Because here's what the labels don't say – Warning! Applying this product to your skin will expose you to several types of endocrine disrupters, carcinogens and skin absorbing enhancers.
On the other hand, non toxic moisturizers are made from plants, not synthetic chemicals concocted in a chemistry lab. So no warning label needed. 
Non Toxic Moisturizer Options
You can and should, safely and effectively moisturize your skin with non toxic moisturizers made with ingredients like shea and cocoa butter and coconut, grapeseed and jojoba oil.

And there are lots of options available, whether you want to buy or make your own. When you're shopping for non toxic moisturizers, look for products that don't use the most toxic chemicals in moisturizer.
You want to avoid endocrine disruptors like silicones, parabens and phthalates, carcinogens like BHA and formaldehyde releasers and skin absorbing enhancers. Also, even with non toxic options, skip the fragrance chemicals.
Read the ingredient list and look for words like Lilial, limonene, and words that end in paraben, siloxane, methicone, urea or include Peg.
And really, with all the great, new, non toxic moisturizing options that have hit the market in the last 10 years, you won't have any problem finding something that works for you.
Store Bought

Besides being made of safe, non toxic ingredients, I use moisturizers that aren't ridiculously expensive. In the winter this could be something as simple as a good organic body oil https://amzn.to/3IW8S6h. or the oil mixes from Ancient Greek Remedies https://amzn.to/3OR1soz Oils are really great if you have dry skin.
In the summer, or if you have normal or oily skin you can't go wrong with ATTITUDE Body creams, and now they have a dry body oil https://amzn.to/43BAd5o in a plastic free container.
Other great options to try are
 Sea Kind Hydrate Sea Plant Lotion and Sally B's Skin Yummies EcoBody.
Homemade Non Toxic Moisturizers
Making your own non toxic moisturizers is also an option. It will save you some money and it's fun and easy to make homemade moisturizers.
Keep it simple when you're first starting out by making lotion bars. You'll only need a liquid oil, coconut oil, beeswax, a muffin tin and unbleached muffin papers.
A recipe I use often is two parts liquid oil, like grapeseed, jojoba or almond, to one part coconut oil or shea butter and one part beeswax. Beeswax is a wax used to thicken and harden lotions. You can adjust the amount you use to make your lotion bar harder or softer.
Place the oils and beeswax in a canning jar and place in a pot of water on the stove or in the microwave to melt the solid oils.
Once everything is melted pour into molds. I like to line a muffin tin with unbleached muffin papers. Clean-up is a snap, the paper makes it easy to hold and you can peel away the paper as you use it up.
Keep one of the muffin size bars at room temperature and store the rest in the fridge. This recipe doesn't include any preservatives so don't make more than you can use up in 6 months.
Also, if you try any cream recipes always store what you make in small glass jars or metal tins. Because every time you put your fingers in your jar you're introducing bacteria to your lotion, which will reduce shelf life. Also, keep in mind that any recipe that uses water will decrease shelf life because water is a breeding ground for bacteria.
For more easy recipes for homemade non toxic personal care products check out the posts below. And whether store bought or homemade, switching to non toxic moisturizers and other personal care products, is one of the easiest ways to reduce your exposure to endocrine disruptors, skin absorbing enhancers and carcinogenic contaminants.