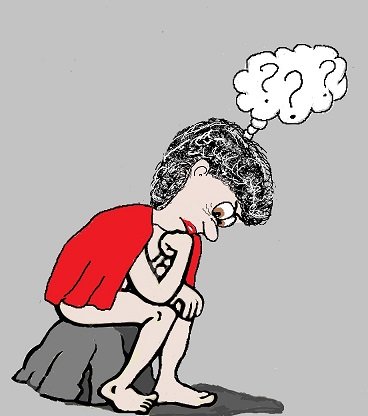 Q & A - How To Make Toxin Free Deodorant?

The types of bacteria sweat encounters determines your body odor. Since your pit microbiome (the different kinds of bacteria) is unique to you, you'll have to experiment to find the best recipe for a toxin free deodorant.
So, try the one ingredient at a time approach.
SPRAY ON DEODORANT
1. If you like spray deodorant start with: A glass spray bottle (3-4 ounces) and a base of vodka (kills bacteria) or witch hazel (if you have sensitive skin).  It lowers the skin's pH, which makes it impossible for bacteria to survive.)
If you want an alcohol free spray, dissolve ½ cup of food grade Magnesium chloride powder into ½ cup of boiling distilled water.
Spray on twice a day for a week to see if it controls your body odor. If your skin becomes irritated add 1 part liquid coconut oil or aloe gel. Shake well before each use.
2. For something stronger add 10 drops of Tea Tree Oil (kills bacteria) for every ounce of vodka witch hazel or magnesium spray. 
3. If you need more odor control add one part raw and organic apple cider vinegar to your spray. These options won't keep your from sweating, just fron smelling. 
Creamy Deodorant
1. To make a toxin free creamy deodorant start with:
A good quality coconut oil. Rub a pea-sized amount under your arms each day. Store in a small glass jar.
2. To make it stronger add tea tree oil (10 drops per ounce of coconut oil).
3. If needed add one ounce of either shea butter or neem oil into 2 ounces of coconut oil. (neem oil has a very strong smell that takes some getting used to).
4. For wetness protection add a couple of tablespoons of arrowroot powder and a tablespoon of baking soda.
Baking soda is an excellent deodorizer and an ingredient in many toxin free deodorants, but it can irritate your skin and cause a rash, so experiment with small amounts at first.
Stick Deodorant
You can easily turn your toxin free recipe into a solid stick type deodorant. The trick is to add Grated beeswax.
An easy recipe is one part beeswax to one part coconut oil to one part shea butter. Melt your oils and beeswax in a jar placed in a pot with two inches of warm water on low heat. 
If your recipe includes neem, tea tree oil, arrowroot powder or baking soda, add after melting. Pour into a muffin tin lined with unbleached muffin papers to harden. The paper can be torn away as you use the deodorant.
*You can adjust the amount of beeswax depending on how hard or soft you want your deodorant.*