Healthy Pets - 5 Products That Are Toxic To Your Pets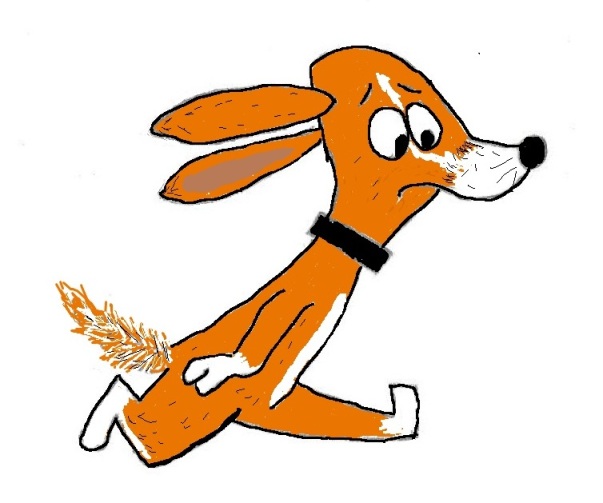 Healthy pets spend a lot of time playing with toys, running around your yard, grooming themselves and sleeping. And, of course, eating good food. But, the things pets love to do may expose them to chemicals that make them sick.
It's one reason why some researchers believe the cancer rate in dogs is on the rise. And, for many kinds of cancer dogs have much higher rates than people.
In cats, hypothyroidism is on the rise. Obesity in pets is also a problem. Endocrine disrupting chemicals like BPA and flame retardants may be to blame.
In other words, exposure to toxins can affect your pet's health in many of the same ways that it affects you. And their biology and behaviors increase the risks to their health from toxin exposure.
Because they develop and age seven or more times faster than children, pets also develop health problems from exposures much more rapidly. According to a 2008 study your pet's toxin exposure is often higher than yours.
In 2008 the Environmental Working Group tested the blood and urine from 20 dogs and 37 cats and found:
·         Dogs and cats were contaminated with 48 of 70 industrial chemicals tested, including 43 chemicals at levels higher than those typically found in people.
·         Dogs were contaminated with 11 carcinogens, 31 reproductive toxins, and 24 neurotoxins.
·         Cats were contaminated with 9 carcinogens, 40 reproductive toxins, 34 neurotoxins, and 15 endocrine disruptors.
·         In dogs, the average level of phthalates like DEHP, DBP, and DBzP, were 1-4.5 times higher than the average concentrations in people.
·         Cats were polluted with the breakdown product of DMP (dimethyl phthalate) at an average level higher than amounts in every one of more than 5,500 people tested by CDC.
·         Tests showed 6 of 13 perfluorochemicals (PFCs) present in dog blood, with five at levels higher than those in more than 80 percent of people tested nationally.
·         Cats were polluted with PFCs, including 6 at very high levels and 4 found at levels more than 5 times average amounts in people.
·         Dog samples contained 19 different fire retardant chemicals known as PBDEs, or polybrominated diphenyl ethers, with 5 compounds found at levels ranging up to 17 times the average amounts in people.
·         Cat samples contained 29 of 46 different fire retardant chemicals with 16 found at levels higher than amounts in any of the people tested for these chemicals in national studies.
Since 2008, studies that measure toxin levels in your pets continue to find high levels. Five main culprits for these high toxin levels in pets are canned food, plastic toys, shampoo, pet beds and lawn pesticides.
Luckily there are less toxic options to keep your pets healthy.
1. Canned Food
BPA is an endocrine disruptor chemical that also messes with your gut bacteria. It's used to make the epoxy resin that lines most canned foods.
You're exposed to it in a big way when you eat food from a can. And so are your pets.
In 2016 researchers measured the levels of BPA in two dozen dogs that had been eating kibble. After feeding the dogs canned food for two weeks their BPA levels nearly tripled.
The circulating BPA concentrations in the dogs was comparable to amounts detected in humans. And the researchers found changes in their blood chemistry and gut microbiome after eating the canned food.
In cats, studies also show a high correlation between eating canned food and developing hyperthyroidism later in life.
Healthy Pet Food
When it comes to BPA exposure, kibble is a better option. But, if you want to spice up your pet's kibble diet and cooking isn't practical, there are other alternatives.
I discovered them when I adopted my senior girl Molly. After 10 years of neglect, abuse and a poor diet, her digestive system was a mess and she was so skinny. Although I was feeding her a high quality dry dog food she was having trouble digesting it.
I figured it was because she probably only ate table scraps for most of her life and couldn't digest dog food. That left cooking human food for her, but I was afraid she wouldn't get all the nutrients she needed.
That's when I discovered dehydrated human food for dogs. Within the first week of feeding her Honest Kitchen her digestive problems disappeared – no more gut grumblings, rumblings or vomiting and she started gaining weight. Her coat went from greasy and dull to shiny and soft.
They have several varieties, plus a base mix where you can add your own protein. They also make dehydrated food for cats.
But, I tried several different kinds to wean my toothless cat off of canned food and he wouldn't touch the stuff. Hopefully, you'll have better luck.
2. Shampoo
The same chemicals you want to avoid in your shampoo and conditioner are found in pet shampoos. Preservatives like parabens and DDTM and fragrance chemicals. And if there's fragrance there's phthalates and many undisclosed fragrance chemicals.
Flea and Tick Shampoos are the worst. They expose your dog (and you) to pyrethroid insecticides like permethrin and phenothrin. These are synthetic versions of natural chemicals found in chrysanthemums, but the synthetic versions are much more potent. Pyrethroid insecticides are linked to asthma and allergies, are toxic to your nervous system and may cause cancer.
Flea and tick shampoos also contain insecticide synergists like N-Octyl Bicycloheptene Dicarboximide, and Piperonyl Butoxide  Both are classified as possible carcinogens. These insecticides are added to flea products to increase the effectiveness of pyrethroid insecticides by increasing the time it's in its toxic form.
Healthy Pet Shampoos
When you're searching for a healthy pet shampoo think "simple" and "free". That is simple ingredients and free of fragrance and parabens.
Burt's Bees pet shampoos are a good option. For itchy pets I highly recommend Moosh Natural Dog Shampoo. Anti-Bacterial.
You can also make homemade shampoo with these simple recipes.
Soothing Shampoo  
Ingredients - Dr Bronner's Soap, Aloe Gel

Directions Mix a 1/4 cup of soap and 1/4 cup of aloe into a quart of water. Store in a squeeze bottle. If your dog has sensitive or irritated skin add a tablespoon of honey.
Flea Shampoo  
Ingredients - Dr Bronner's Soap, Aloe Gel, Neem Oil, Cedarwood Oil

Directions Mix a 1/4 cup of soap and 1/4 cup of aloe into a quart of water. Add 2 teaspoons of neem oil and 2 teaspoons of cedar oil and mix well. Store in a squeeze bottle. If your dog has sensitive or irritated skin add a tablespoon of honey.
3. Plastic Toys
It's not surprising that a 2013 study found that plastic pet toys expose your furry kids to BPA and phthalates, which are added to make the plastic flexible. Many types of phthalates are endocrine disruptors and some types may cause cancer.
These chemicals aren't bonded to the plastic so they easily leak into your pet's mouths when they hold plastic toys and chew on them.
A study conducted in 2013 measured the amounts of phthalates and bisphenol A (BPA) that leach out of dog toys and training devices (bumpers) into synthetic canine saliva. The highest levels of DEHP and BPA were found in the bumpers. Simulated chewing released even more.
And when these chemicals leach out of plastic pet toys they end up in your pets.
A 2016 Swedish study that measured phthalate levels in dogs found the breakdown products of diethyl phthalate (DEP), dibutyl phthalate (DBP), butylbenzyl phthalate (BBzP), di(2-ethylhexyl) phthalate (DEHP) and diisononyl phthalate (DiNP) in the urine of the 16 dogs tested.
And, significantly higher levels were found in dogs that used plastic toys or lived in homes with vinyl flooring.
Plastic toys may also be a problem for cats. According to a 2016 study the highest levels of the toxins measured in cats were phthalates like DBP, DEHP, DiNP, and DIBP.

Healthy Pet Toys
I've been a pet parent all my life and I never use plastic toys. Luckily, there are plenty of pet toys that aren't made of plastic. There are rope toys, cloth toys and toys made with wool.
You can also make your own toys. I've made toys by cutting up old sweatshirts, shewing them into different shapes and stuffing them with wool. Sweatshirt sleeves stuffed with wool and sewn shut make great tug toys.
But if you or your pets are partial to plastic West Paw Design's Zogoflex pet toys are phthalate and BPA free. But remember, BPA free doesn't always mean safe. Some BPA substitutes are as toxic as BPA.
4. Pet Beds
Your pets spend a lot of time sleeping. The high levels of flame retardants and PFCs found in pets come from the things they sleep on. Your furniture and rugs and their pet beds are usually infused or coated with fire retardants and stain-proofing chemicals.
These chemicals are absorbed through their skin and licked off their fur when they groom themselves. To keep your pets healthy, reduce their exposure to PFCs and flame retardants by choosing a pet bed that is free of these chemicals.
Also, consider avoiding stain resistant rugs and fabrics and furniture treated with flame retardants in your home.
Healthy Pet Beds
If your pet likes foam beds, look for ones made with CertiPur Certified foam. 
This foam is
Made without PBDEs, TDCPP or TCEP ("Tris") flame retardants
Made without mercury, lead, and other heavy metals
Made without formaldehyde
Made without phthalates regulated by the Consumer Product Safety Commission
Low VOC (Volatile Organic Compound) emissions for indoor air quality (less than 0.5 parts per million)
 Examples of CertiPur Certified pet beds are Big Barker Dog Beds, FurHaven Pet Beds and  BuddyRest Beds.
The least toxic healthy pet beds are made with natural materials like cotton and wool, without the use of chemicals or pesticides. 
Natural Pet Mattresses,  OrganicPedic Organic Dog & Cat Beds and Le Sharma wool cat caves are great options.
5. Weed-n-Feed Lawn Products
Your pets walk through pesticide-treated areas, sniff weeds treated with herbicides, absorb pesticides through their mouth, nose, and eyes, and can absorb through their skin any powder that sticks to their fur.
A commonly used herbicide by homeowners, lawn treatment companies and golf courses, is also one of the most dangerous for your pets. It's called 2,4-D and it's the main active ingredient in weed and feed products, like Scott's Turfbuilder.
Studies have found that 2,4-D is a carcinogen and endocrine disrupter. Rates of canine lymphoma are 70% higher in dogs whose owners use weed and feed products and it's linked with higher rates of bladder cancer in dogs.
A study done in 2013 found 2,4-D in the urine of dogs in 14 of 25 households before lawn treatment, in 19 of 25 households after lawn treatment, and in 4 of 8 untreated households.
Your pets are exposed when you apply weed-n-feed in your yard, when it drifts from your neighbors' yards and when your pets walk in parks and other public areas treated with this herbicide.
Because of its widespread use, you can't control all the sources of your pets 2,4-D exposure. But you can reduce the amount they're exposed to by adopting healthy pet lawn care.
Healthy Pet Lawn Care
2,4-D is used to keep weeds out of your lawn. You can accomplish the same thing and protect your pet's health using Corn Gluten Meal. 
Corn Gluten is the only organic pre-emergent weed suppressant. In other words, it keeps seeds from germinating. 2,4-D only kills existing weeds, which die back in the fall anyway. 
Plus, corn gluten meal is 9% nitrogen, so it also feeds your grass.
For more info on less toxic lawn care check out Natural Lawn Care for Fall.
---
Healthy pets spend a lot of time playing, running around your yard, grooming, sleeping and of course eating. The things pets love to do may expose them to chemicals that make them sick.
As a pet parent you want the best for your furry family members. Protect them by using less toxic food, toys, shampoos, pet beds and lawn treatments.
Other Posts You May Like