Be Healthy - Stay Healthy With Less Toxic Living

Do you want to learn about how toxins impact your health but everything you read makes you feel like this?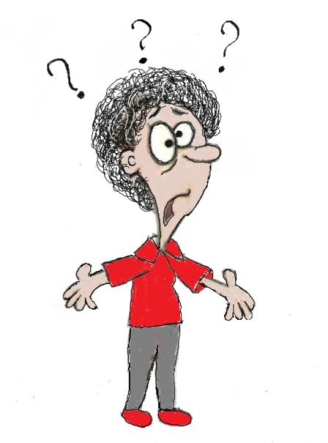 Do you know about the toxins you're exposed to and how they can make you sick but aren't sure what to do about it? Do you often feel like this?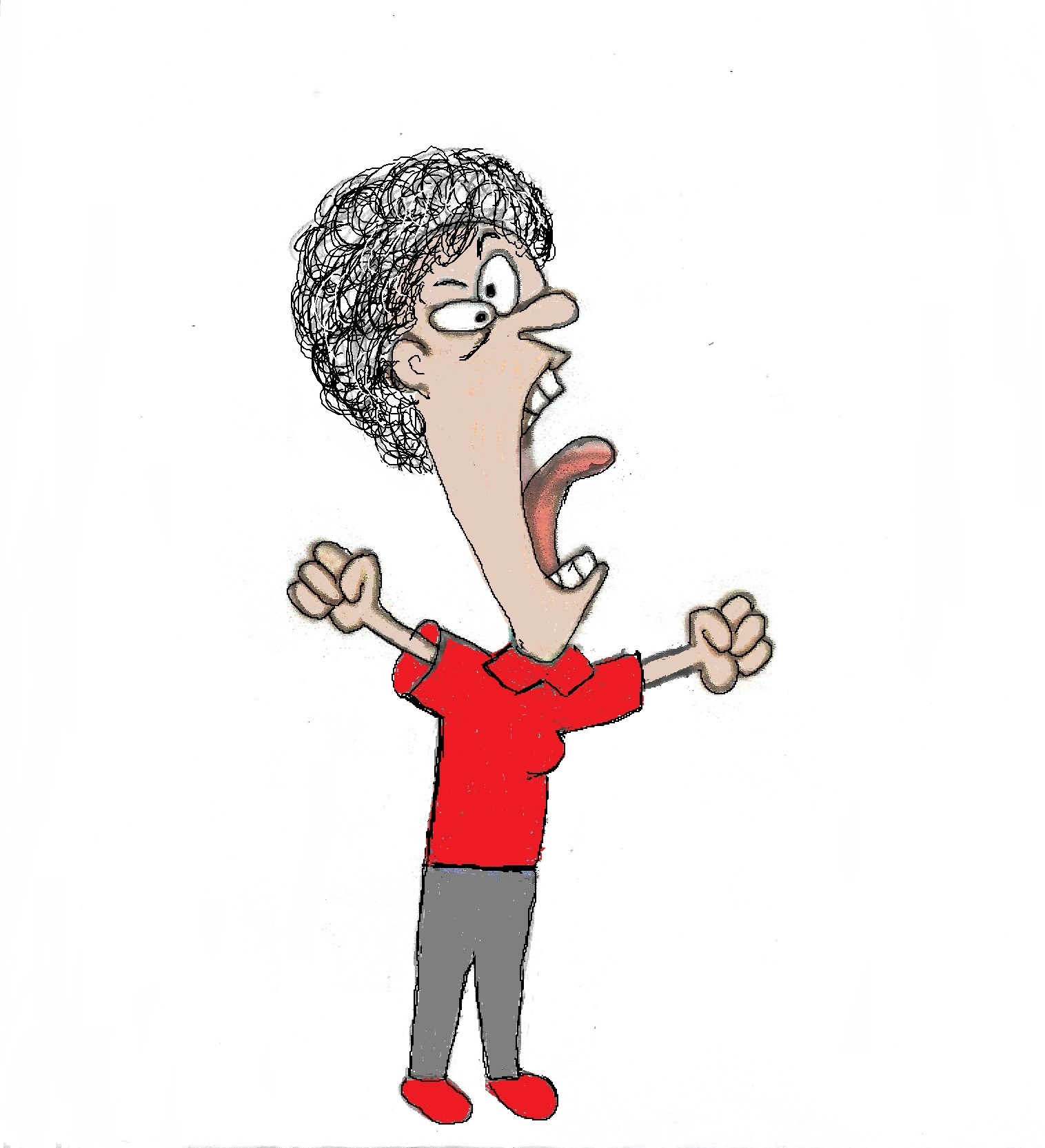 Or maybe you're just completely overwhelmed and feel helpless by it all.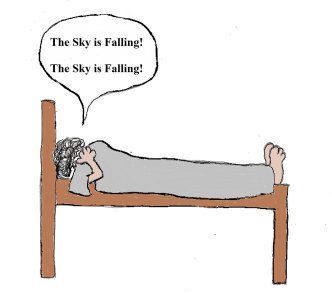 With Nontoxic For Health by your side you can feel like this.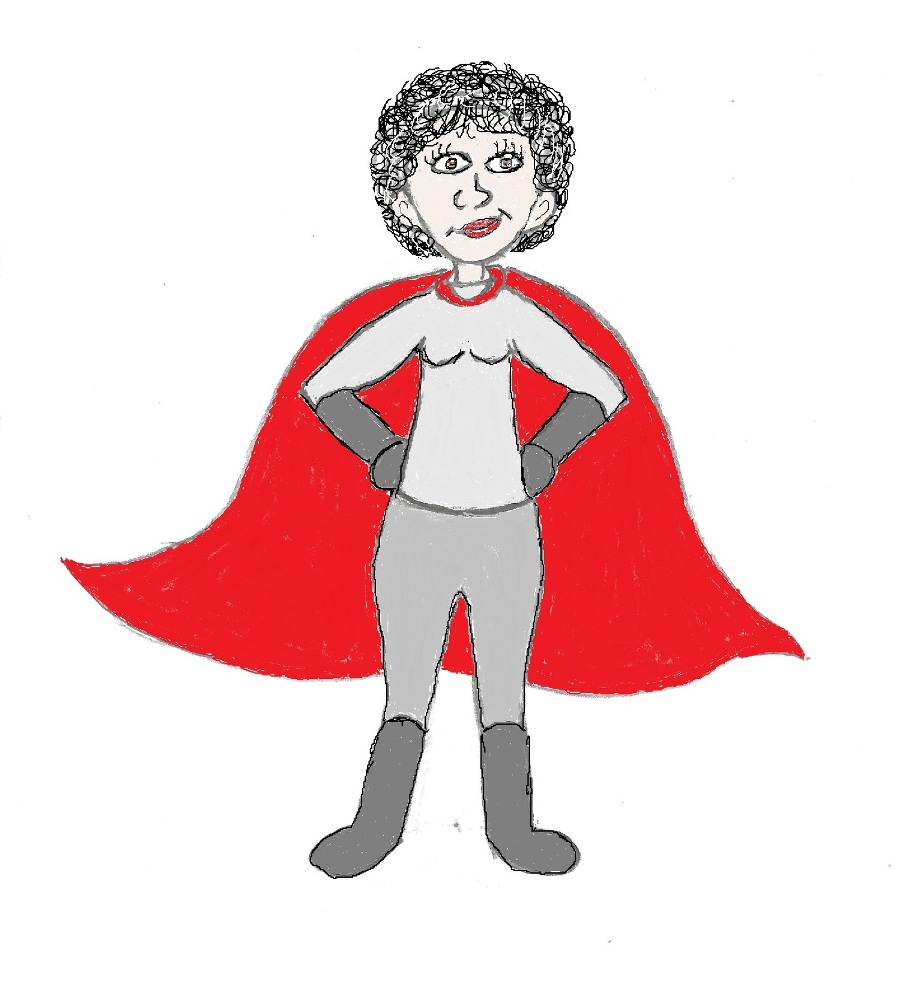 FREE EBOOK
Join the Nontoxic for Health Community and receive a copy of my ebook HOMEMADE SIMPLIFIED for free. In the book you'll find 50 recipes that can be made from only 11 cheap and safe ingredients.
The simple, practical and economical recipes in this guide will keep your home clean, your home and garden bug-free, and take care of your pups and your skin care needs. So, if you're interested in living a less toxic life to be healthy and stay healthy, this free ebook - Homemade Simplified - is a great place to start. 
Take Control
Living a toxin free life is impossible today because toxins are in our air, water, soil and even the dust in our homes. You have no control over your exposure to these sources.
You do have control over a lot of toxins that you are exposed to. These are found in the products that you voluntarily choose to use.

The yellow highlighted items in this diagram represent all the types of toxin exposure that you can do something about. And there are lots of non toxic or less toxic solutions to help you accomplish this as part of your healthy lifestyle.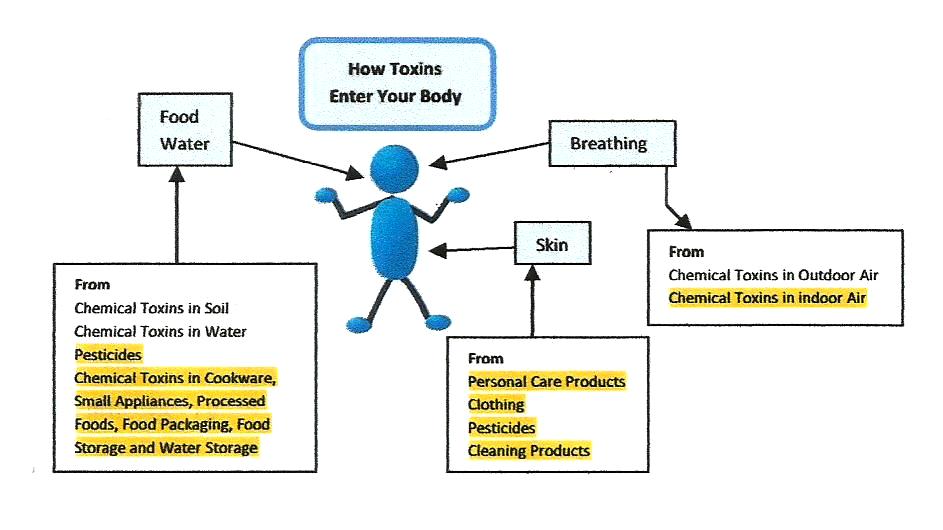 Little Effort – Big Reward
Reducing your exposure to toxins will help you Be Healthy and Stay Healthy. And with a lot less effort than it takes to make it to the gym three times a week! Non Toxic for Health is about taking a little time to educate yourself, making smarter consumer choices and developing a healthy skepticism about the products you use every day.
Non Toxic for Health is set up to provide both in-depth information and quick solutions for finding non toxic, or at least safer, alternatives to the products you use. I'll share with you what I've learned, and continue to learn, over the past 25 years about protecting your health by reducing toxin exposure. I consider non toxic living to be an essential part of a healthy life.

Mission: To provide accurate, up-to-date information and non toxic or least-toxic solutions to reduce your exposure to toxins and support healthy living.
The information found at Non Toxic for Health is a blend of science, personal experience and opinion, researched and written by an Environmental Scientist. 
Note- The scientific information found on this site is primarily gathered from numerous scientific sources, including toxicology studies, the EPA, CDC, FDA, Environmental Health Perspectives, Environmental Health News, National Institutes of Health and the Environmental Working Group.
comments powered by