Avoiding Plastic - 
Reasons and Solutions 
Avoiding plastic is an important part of protecting your health. Because whether it's in food storage containers or small appliances, there is no such thing as safe plastic. This article provides an overview of the plastics you use for food and beverage storage and preparation, why plastics are so toxic and the health effects from exposure to plastic chemicals.
How Plastic is Made
Plastics are made by taking single molecules called monomers and combining them through a process called polymerization into polymers. For example, many monomers of styrene are combined to create polystyrene (poly meaning many). The monomers used to make many synthetic plastics are synthesized from either petroleum or (more commonly) natural gas.
The polymers are then combined with additives and made into pellets to form base resins. Some of these base resins can be used as is, such as BPA based polycarbonate and polypropylene. Base resins can also be mixed with other resins and additives to form plastic compounds. The additives that are used include phthalates, used to soften plastics, and antioxidants, to prevent plastic from degrading.
Types of Plastic Used for Food and Beverages
The majority of plastics used for food and beverage containers, food storage and small appliances are:
PETE or PET (polyethylene terephthalate) -  used to make clear plastic water, soda and sports drink bottles, condiment and salad dressing bottles, microwavable packaging, and pretty much every grocery store item in plastic jars

HDPE (high density polyethylene) – milk jugs

LDPE (low density polyethylene) – bottles, plastic bags, plastic wrap

PP (polypropylene) – yogurt containers, straws, bottle caps

PS (polystyrene) – coffee pods, food containers, disposal utensils, plates, food packaging, vending cups

PVC (polyvinyl chloride) – coffee makers and some other small appliances
PC (polycarbonate) – water and baby bottles, food storage containers, some beverage containers, small appliances
What Makes Plastic so Toxic?
1. A single plastic part may be made up of 5-30 different chemicals. The exact chemicals used are considered trade secrets and are not disclosed.
2. Plastic items with many parts, like baby bottles, can contain 100 or more chemicals.
3. Because the polymerization of monomers is rarely complete they can leach from the plastic.
4. Additives that are used in plastics are not bonded to the plastic and easily leach from it. Common additives include preservatives like BHT and BHA and various phthalates.
5. Polycarbonate plastics are BPA or BPA-like replacement chemicals based.

Why There's No Such Thing as Safe Plastic
BPA-Free is BPA-Like
Due to public pressure, there are now a slew of BPA-free alternatives to food and beverage containers that commonly contain BPA. But don't be lulled into a false sense of security when using BPA-free plastics.
Why? Because BPA has been replaced with other, similar chemicals that tests have found have the same ability to leach hormone-altering chemicals. A private lab in Austin tested 50 reusable BPA-free plastic containers.
It found that after exposure to the type of ultraviolet rays that are found in sunlight and used to sterilize baby bottles (UVC), more than three-quarters of the containers released synthetic estrogens.
The researchers concluded: "Almost all commercially available plastic products we sampled—independent of the type of resin, product, or retail source—leached chemicals having reliably detectable EA (estrogenic activity), including those advertised as BPA-free. In some cases, BPA-free products released chemicals having more EA than did BPA-containing products."
PET Bottles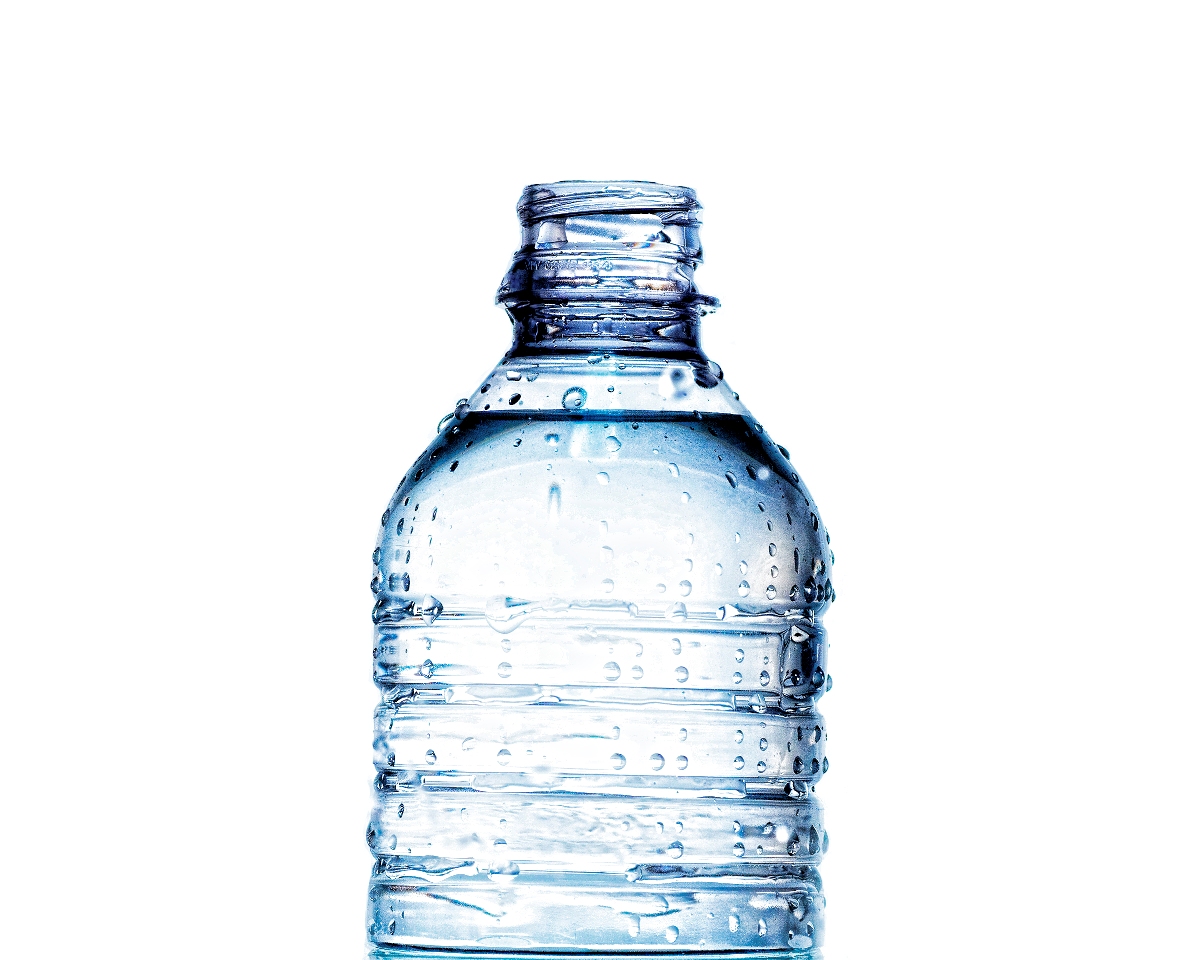 While the dangers of polycarbonate plastics are well known, plastics made from polyethylene terephthalate (PET) were generally considered free of synthetic estrogens. However, a 2011 study conducted by scientists at CertiChem blew that assumption out of the water. The researchers found that PET containers also leach synthetic estrogens into the food and beverages they contain.
Additional studies that support these findings include:
A 2009 German study that found estrogenic activity in 7 of 9 brands of water in PET bottles.

A 2008 study that tested 71 brands of bottled water in both glass and PET bottles found the concentration of phthalates was 12 times higher in PPET bottles.

A 2008 study found

a 78% increase in the growth of 

breast cancer cells placed in PET bottled water.
Several additional studies reported that greater leaching of phthalates and antimony (used to make PET plastic) occurs with short duration exposure to higher temperatures, like when bottles are shipped and stored.
All Types of Plastics Leach
A study published in Environmental Health Perspectives in 2011 found after examining 500 different types of plastic food containers that "data suggest that almost all commercially available plastic items would leach detectable amounts of chemicals having estrogenic activity once such items are exposed to boiling water, sunlight, and/or microwaving."
Health Effects of Leached Plastic Toxins
Plastics are known for leaching chemicals that have estrogenic activity, called endocrine disrupters (EDs). But what does that mean for your health?
Chemicals with EA will disrupt the normal functioning of your endocrine system. This system regulates your body's functions through a network of glands (thyroid gland, ovaries, etc.) and the hormones (insulin, estrogen, etc.) they produce. Hormones bind to receptors in organs and tissues that recognize and respond to specific hormones.
Endocrine disrupters can disrupt the normal functioning of these chemical messengers by blocking them from binding to receptors or by taking their place. This can alter hormone levels, stop or increase the production of hormones or change the way hormones move throughout your body.
According to a 2012 review of the studies on endocrine disruption chemicals "There is substantial evidence indicating that endocrine disruptors contribute to the risk of cancer, developmental problems, diabetes, and possibly also obesity and the metabolic syndrome. Also, it seems highly likely that endocrine disruptors can contribute to infertility and subfertility."

---
Antimony: possible human carcinogen, developmental and reproductive toxin.
BHT/BHA: BHA is anticipated to be a human carcinogen by the National Institutes of Health, while BHT has been linked to an increased risk of cancer, and been shown to interfere with normal reproductive system development and thyroid hormone levels in animals.
BPA: endocrine disrupter linked to asthma, breast, liver and prostate cancer, diabetes, heart disease, infertility, and obesity. It is also thought to cause behavioral changes in children. In my opinion one of the scariest aspects of BPA exposure is that in some cases, its effects appear to be handed down. This means the chemical reprograms an individual's genes and causes disease in future generations.
Phthalates: endocrine disrupters linked to diabetes, infertility, obesity, allergies and asthma, altered toddler behavior.
Styrene: probable human carcinogen, central nervous system toxin.
Based on the research I've read over the years my conclusion is there is no such thing as safe plastic for use in food and beverage containers and small appliances. Check out the articles in this section for solutions to help you avoid plastic and reduce your exposure to endocrine disruptors.
Other Posts You May Like
Link back from this page to the Home Page
comments powered by